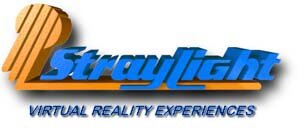 ---
Corporate Promotions
<![if !vml]>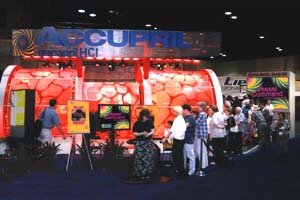 <![endif]>StrayLight manufactures interactive cutting-edge Virtual Reality systems which are the heart of successful special event and on-premise promotions.
StrayLight's VR systems can be rented or purchased. For special event rentals, StrayLight supplies the equipment for the events, content production, and event management and staffing services.
Through a simple 3 tier approach, StrayLight makes customizing Virtual Reality experiences affordable.
Level #1 - Renting an existing (or stock) VR Experience
The most inexpensive option to entertain your guests, while gathering a captive audience
Level #2 - Customizing an existing VR Experience
The most cost-effective means of conveying your message inside a Virtual Environment.
Includes the addition of logos, products, videos, characters and other specific marketing messages into an existing VR adventure.
Level #3 - Production of a fully custom designed VR Experience
<![if !vml]>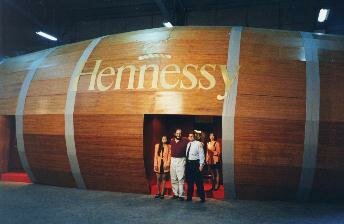 <![endif]>The most effective way to integrate your marketing campaign with VR entertainment.
Includes a complete custom production designed around your marketing campaign.
<![if !supportEmptyParas]> <![endif]>
StrayLight works with their clients through all phases of the development process; forming creative designs, producing custom software, manufacturing hardware, delivering systems, and providing technical training and support.
<![if !vml]>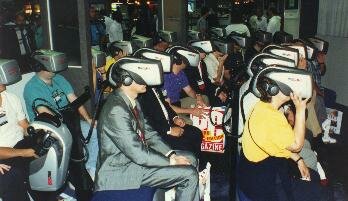 <![endif]>Most importantly, StrayLight helps clients choose the most effective VR application to meet their marketing needs such as: elevating brand awareness, reinforcing a corporate image, increasing trade show booth traffic, increasing sales leads, providing unique entertainment, and attracting media attention.







---
Semi-Custom
Virtual Reality Games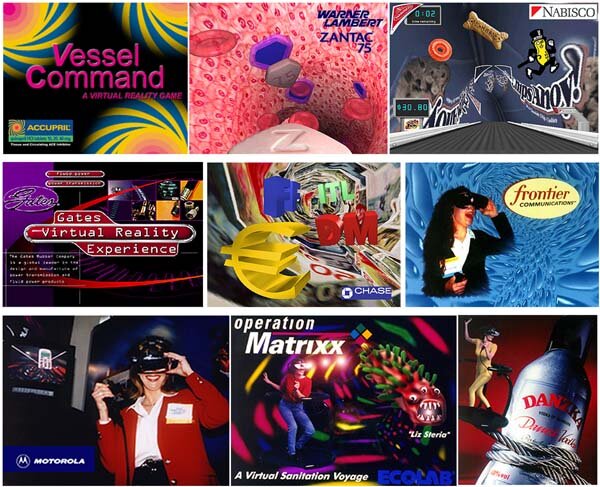 Based on StrayLight's existing game templates, StrayLight has developed semi-custom Virtual Reality experiences for many Fortune 500 companies. These interactive games are played on StrayLight's proprietary 3D-XTC platforms, and are very affordable to design compared to the development costs for a fully-customized VR experience. StrayLight has developed Virtual Reality games built on specific brands, industries, and services, for use in trade shows, promotions and sampling tours. Inside the Virtual Reality games, players wear high-end Virtual Reality helmets and are in complete control of where they look and what they do, using sophisticated Virtual Reality tracking technology. Inside this artificial 360° computerized world, clients capture 100% of the player's attention. From racing through the blood stream to sanitizing bacteria-ridden pipes, StrayLight's Virtual Reality games can be adapted to almost any industry!
<![if !supportEmptyParas]> <![endif]>
---

Applications
| | |
| --- | --- |
| Promotional Tours | Trade Shows |
| | |
| | |
| | |
| | |
| AFTER SHOCK "PYRAMID OF THE ANCIENT ASTRONAUTS" TOUR | |
| | |
| | |
| HENNESSY COGNAC "THE BARREL TOUR" | |
| | |
| | |
| | Virtual Bacteria Obliterated In "Operation Matrixx" For Ecolab |
| | |
| | |
| | |
| | CABLETRON SYSTEMS VIRTUAL THEATER |
| LOCATION BASED ENTERTAINMENT | |
| | |
| | |
| | |
| <![if !supportEmptyParas]> <![endif]> | |
| <![if !supportEmptyParas]> <![endif]> | |
| <![if !supportEmptyParas]> <![endif]> | |
| <![if !supportEmptyParas]> <![endif]> | |
| <![if !supportEmptyParas]> <![endif]> | |
| <![if !supportEmptyParas]> <![endif]> | |
| <![if !supportEmptyParas]> <![endif]> | <![if !supportEmptyParas]> <![endif]> |